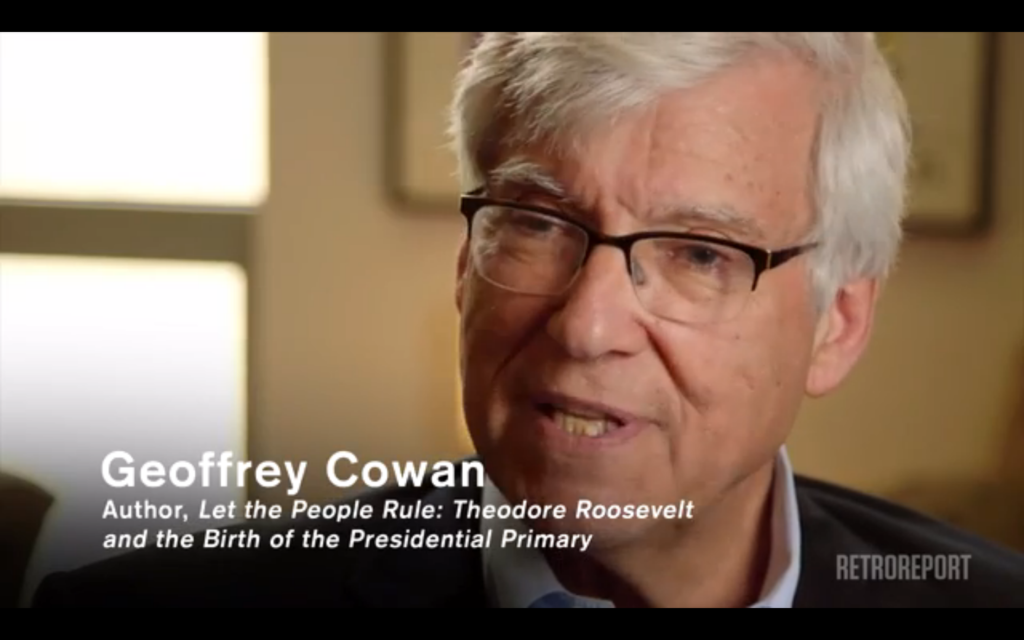 Geoffrey Cowan is featured in Retro Report's new video series "Conventional Wisdom." In partnership with POLITICO, the eight-part series focuses on sharing the stories of past U.S. political conventions and their impact on our current political landscape.
In this episode, entitled "The Modern Primary," Cowan is featured alongside other scholars and historians while reviewing the origins and impact of the primary process – and especially Theodore Roosevelt and the election of 1912 – on American politics.
Watch the full episode here.