Geoffrey Cowan's new book, Let the People Rule: Theodore Roosevelt and the Birth of the Presidential Primary, has been reviewed by many of the country's top newspapers and notable individuals. Here are a sampling:
"Dazzling…. Cowan brings fresh depth and breadth to this sordid tale. Thus do we see, through his research and deft storytelling, how reform movements are often encased in self-interested cant."
Robert Merry, THE WALL STREET JOURNAL

"[Cowan's] excellent new book…is so replete with historical echoes that it reminds one that although history doesn't repeat itself, it sometimes does rhyme."
Andrew roberts, THE TELEGRAPH

"Timely and enjoyable."
BOSTON GLOBE

"Cowan tells his story with great verve."H.w. Brands, WASHINGTON POST

"Admirably nuanced."
Ari Berman, THE NEW YORK TIMES Book Review

"The best new discussion of the primary system."

Jill lepore, the new yorker


"A lively, relevant primer in the sausage-making of candidate selection….Few historians have given this shameful chapter in the Progressive Party the attention that it deserves, and Cowan's documentation, drawn mostly from newspaper accounts from the summer of 1912, is compelling."

THOMAS CURWEN, LOS ANGELES TIMES

"Cowan's recounting of [Roosevelt and Taft] competing in several primaries is a great read."UNION LEADER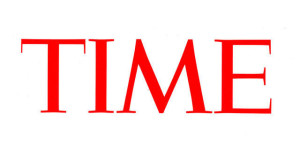 "[The start of the primary system] is a complicated story that Cowan keeps lively…Cowan renders [Theodore Roosevelt's] charisma palpable."TIME MAGAZINE

"In Let the People Rule, Geoffrey Cowan provides a riveting account of the birth of primaries during the 1912 GOP race. With the shelves of books that have been written on Roosevelt, Cowan deserves praise for unearthing new – and sometimes unsavory – details about TR's political career."NATIONAL BOOK REVIEW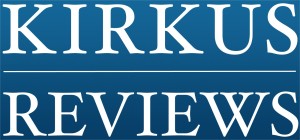 "Brings to life the wheeler-dealers, back-alley shenanigans, and political intrigue embedded within this legislative saga…. Political junkies will delight in this rollicking history containing lessons applicable to our contemporary political landscape."KIRKUS REVIEWS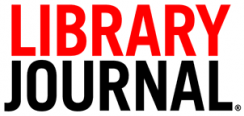 Both general readers and historians will enjoy the book's you-are-there feel because of Cowan's excellent use of primary documents."LIBRARY JOURNAL

"The January release date of the book, which tells of Roosevelt's unsuccessful 1912 presidential campaign and role in initiating state primaries, turned out to be perfectly timed, given the political atmosphere in the run up to the 2016 presidential election."USC ANNENBERG NEWS

"Highly engaging, with a host of compelling characters engaged in great political drama….This book should appeal to scholars of the presidency, American political development, and elections and voting, as well as to those with a casual interest in political history.

"Cowan writes…this timely, engaging story…with a Rooseveltian verve."PUBLISHERS WEEKLY

"[A] powerful new book…[that] paints a colorful and complex, yet ultimately ignominious portrait of the Rough Rider."PASADENA WEEKLY

"Lively and detailed history….Besides the sheer action afforded by the vivid narrative and larger-than-life personalities, this book offers obvious parallels with current political fights and illuminates their origins."

martha minow, dean, harvard law school 
"A suspenseful narrative, replete with larger-than-life personalities, and a must-read backstory for anyone concerned with the history and fate of a democracy that, at its best, aims to 'Let the People Rule.'"

HENRY LOUIS GATES, JR., ALPHONSE FLETCHER UNIVERSITY PROFESSOR, HARVARD UNIVERSITY
"A fascinating tale…. I found this book revelatory."

janet Napolitano, President, University of California
"A rich, eye-popping political history. Teddy Roosevelt was a progressive hero, but he could play as rough as today's most cynically expedient politicians."EVAN THOMAS, AUTHOR OF BEING NIXON AND ROBERT KENNEDY
"Rips the lid off of the 1912 presidential election. Cowan brilliantly illuminates everything from the birth of the political primary system to the disenfranchisement of African Americans to egos writ large. The narrative has a marvelous flow and the research is superb."DOUGLAS BRINKLEY, PROFESSOR OF HISTORY AT RICE UNIVERSITY AND AUTHOR OF THE WILDERNESS WARRIOR: THEODORE ROOSEVELT AND THE CRUSADE FOR AMERICA
"Cowan has brilliantly re-created a pivotal moment in American political history…brought vividly to life through dogged and creative research and graceful storytelling. Political junkies across America are buckling in for another tumultuous primary season in 2016—and they couldn't find a better way to prepare than to devour this rollicking and remarkably current tale of how it all began, over a century ago."RONALD BROWNSTEIN, EDITORIAL DIRECTOR FOR STRATEGIC PARTNERSHIPS, ATLANTIC MEDIA
"A fresh and perceptive look… Based on extensive research in original sources,Let the People Rule laces striking information on TR's race against President Taft with new insights and a fresh and important analysis. Let the People Rule is the book to read on Roosevelt's pivotal year."LEWIS L. GOULD, AUTHOR OF THE REPUBLICANS: A HISTORY OF THE GRAND OLD PARTY
"For those of us who believe that modern American politics began at the turn of the twentieth and not the twenty-first century, Geoff Cowan has produced a fresh contribution to the argument. The modern mechanics of presidential selection, the rise of candidacies largely independent of party, and the mobilization of autonomous supporters: all come to life in Let the People Rule."BYRON E. SHAFER, HAWKINS CHAIR OF POLITICAL SCIENCE, UNIVERSITY OF WISCONSIN
"Not only is this a great book but also it could not be more relevant to what is going on politically."

Tweed roosevelt, president, theodore roosevelt association